Spicy Baby Back Ribs
Pair with Toasted Head Cabernet Sauvignon
Serves 4-6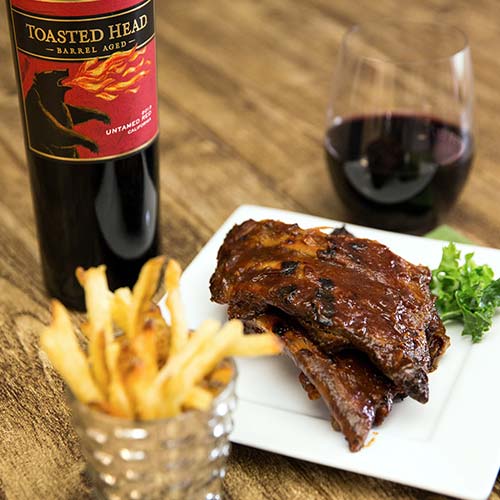 Ingredients:
5 lbs Baby Back Ribs
2 Tbsp chili powder
1 tsp cayenne pepper
2 Tbsp brown sugar
1 Tbsp paprika
1 Tbsp garlic salt
1 Tbsp black pepper
Your favorite BBQ Sauce
Directions:
In a bowl, combine all ingredients except ribs and BBQ sauce. Wash ribs and pat dry, before massaging mixture into meat. Cover ribs with thick aluminum foil and place on the grill for 1 hour - or til tender. Carefully remove foil and brush meat with a generous amount of BBQ sauce. Return ribs to grill and cook for 7-10 more minutes; flipping the ribs once. Carefully remove from grill, cut and plate.