Baba Ganoush Game Time Dip
Pair with Toasted Head Chardonnay
Makes 2 cups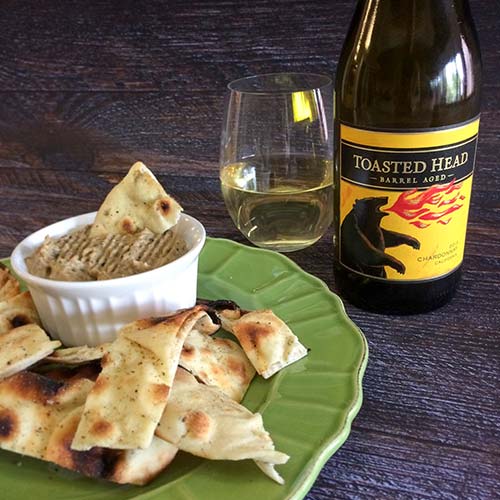 Ingredients:
1 large Eggplant
1 Garlic clove; minced
1/3 cup Tahini
Juice of 1 Lemon
1 Tbsp Rosemary
1 tsp Cumin; ground
2 Tbsp Olive oil
Salt and pepper to taste
1 Bag of pita chips
Directions:
Broil a whole eggplant until it becomes very soft. Carefully remove from oven and cut the eggplant vertically. Scoop out the now mushy flesh, strainer the mixture before placing it in a mixing bowl to remove any liquid. In a blender, add eggplant, minced garlic, tahini, cumin lemon juice, rosemary and olive oil. Blend until well-mixed and takes on the consistency of hummus. Serve with pita chips and enjoy!