Toasted Head Crockpot Chili
Pair with Toasted Head Merlot
Serves 6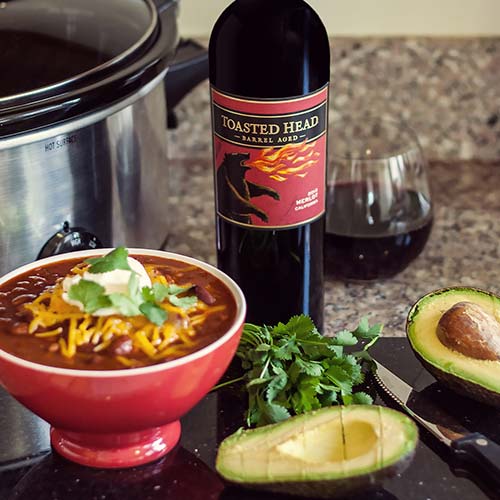 Ingredients:
1 lb ground beef
1 cup red table wine
24 oz tomato sauce
1 can black beans, drained
1 can kidney beans, drained
2 Tbsp chili powder
1/4 tsp black pepper
1 Tbsp garlic
1 tsp cinnamon
1 tsp oregano
1/2 tsp salt
1/4 cup water
Directions:
Cook ground beef until browned. Drain juices and place meat in a slow cooker. Add all ingredients and mix. Cook on medium heat for 3-4 hours. Top with your favorite chili garnishes like shredded cheese, sour cream, avocado and cilantro and serve warm. Enjoy!